As of March 5th 2004 the bchost.net Mail Server requires SMTP Authentication. Here's the setting changes required in your Email program to check your mail.
Outlook Express:
First click on Tools then choose Accounts from the drop-down menu...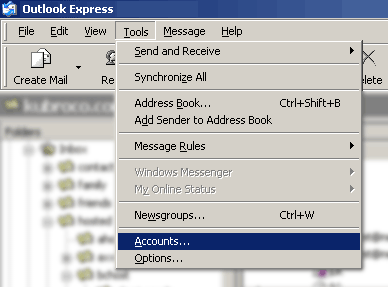 First click on the Mail Tab at the top of the Internet Accounts window (shown below). Next double click the Email account you wish to modify. Only modify accounts hosted on the bchost.net Mail Server. If you're not sure what accounts to modify contact admin@bchost.net before making any changes.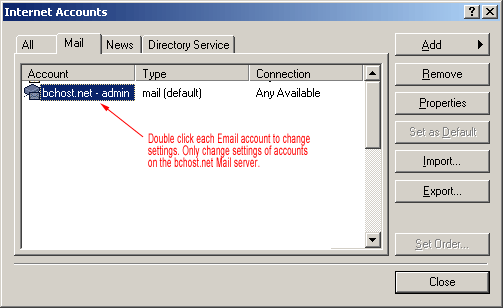 At the top of this window (shown below) choose the Servers tab at the top then put a check mark in "My server requires authentication" then click on the Settings button.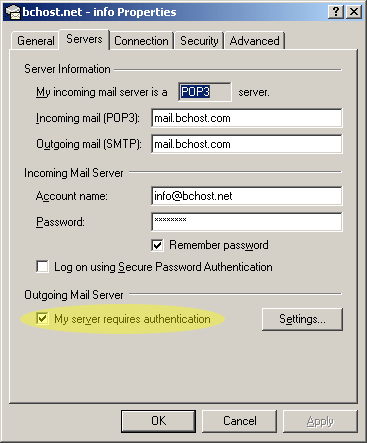 The Outgoing Mail Server window (shown below) will open. Make sure the first option "Use same settings as my incoming mail server" is selected then click OK.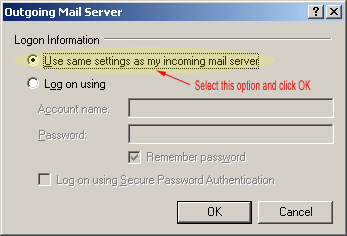 Now that you're back at the previous window click the Apply button then click OK. This will close the window and take you back to your Internet Accounts list.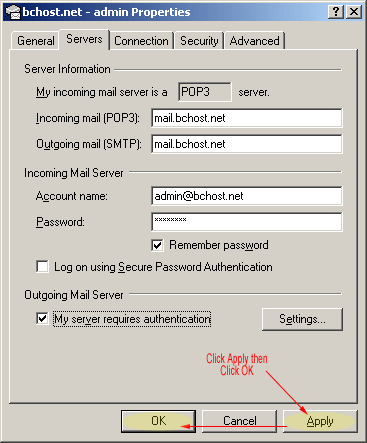 If you have more than one account on the bchost.net Mail Server repeat this process for each account starting from step two above. Once you've completed the settings for all accounts click the Close button and you're done...